Business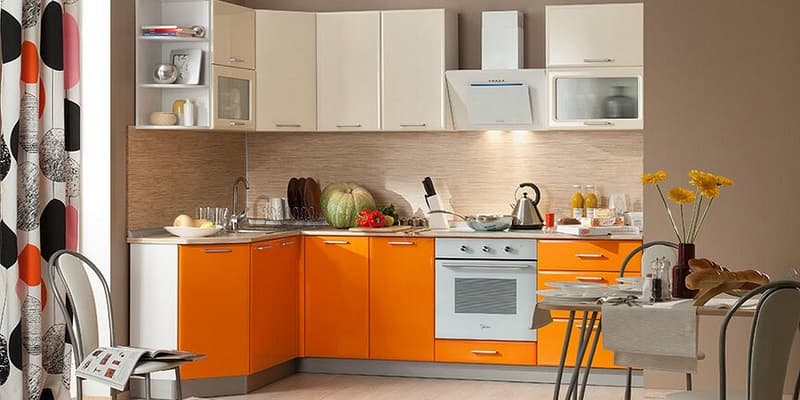 It can be often difficult to determine the best color palette for your kitchen. Colors aren't just for aesthetics; they have an effect on how the size of your kitchen looks. While some colors make the room smaller, some make it wider and others make it narrower or broader. Colors also have a great influence on our mood, the color combination you pick affects your mood either positively or negatively. It's imperative to have the appropriate colors for your modular kitchen as color is an equally important aspect of the design of your modular kitchen. Envisage Spaces can help you choose the right design, cabinets, and color scheme for your kitchen.
Grey
Monochromatic color schemes are modern and classy. Check out the different types of grey and how best they can amalgamate into the general outlook of your kitchen. Your color scheme should be complimentary from your floor to your kitchen walls and your cabinets to design a good modular kitchen.
Gold and White
Everyone loves a white kitchen, its decent and modern. However, you may spice things up a little by adding some gold to your white kitchen. White and gold are complementary and add a little uniqueness to your kitchen.
White and Leather
Just like gold, leather is also complimentary with white. Adding leather to your kitchen accessories allows your kitchen to look customized and special. Leather often adds a sophisticated look and would be a great fit for your white kitchen.
White and Red
Red is a great color for the kitchen as it screams appetite. It's unique and stands out and will definitely give your kitchen that statement it needs. To make it less shouty and balance out the red, pair it with white. White tends to be a perfect combination for red and it will definitely do wonders for your kitchen. You can get red cabinets and paint your walls and floors white.
Green and White
Green is also a naturally attractive color and can be incorporated into your kitchen. If you have a small kitchen, try using more white with a hint of green. White helps in giving a spacious feel and makes your kitchen appear bigger. The complementary green works well for aesthetics.
The suitable color palette for your kitchen is the one that makes it outstanding and complements the size of your kitchen. While some colors are appropriate for larger kitchens, smaller kitchens require colors that make them appear larger. The design of your modular kitchen also plays an important role in the colors you choose. Consider choosing a color that compliments your design. www.envisagespaces.com has different kitchen designs in store for you depending on your taste and style.